Which bags will you be wearing this year, and how? Take a look back at the biggest hand bag trends from the 2017 runways ​that we are absolutely loving.​
Drawstring 
The bucket bag is officially stepping down as the season's "It-Bag"; the more strings, the better! The design is certainly on the casual side, but it has a certain world traveller charm and are perfect for carefree days​.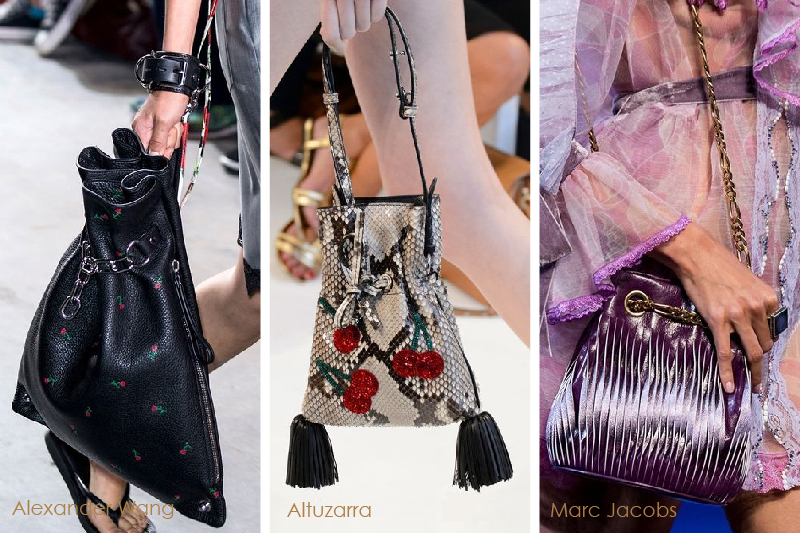 Shop The Trend : Michael Kors, Moschino, Stella McCartney
Large Handles
How to guarantee you're carrying the coolest bag shape of spring? Put a ring on it! This fall, the options ranged from the simple to the extravagant, giving a ladylike vibe to your look.​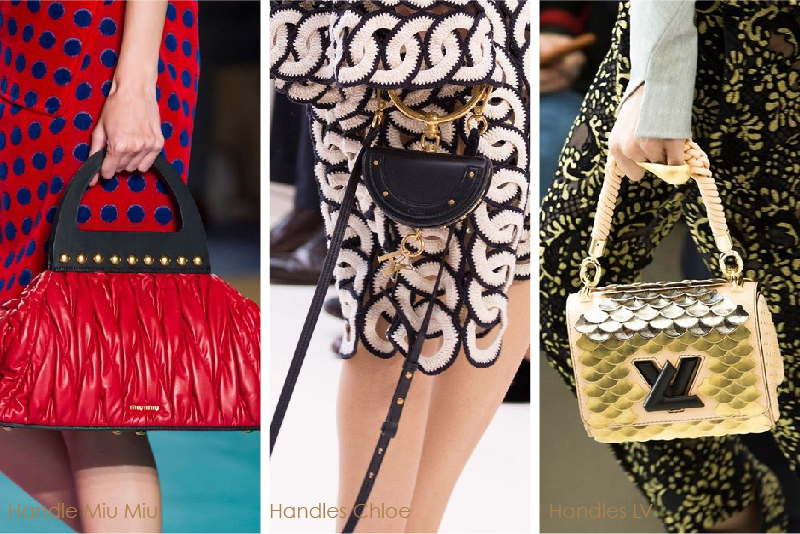 Shop The Trend: Christian Dior, Louis Vuitton, Charlotte Olympia
Teeny Tiny purses
The Mini Bag trend has been going strong for a few seasons now, and it's not going anywhere! Mini bags usually come with a long strap, allowing them to be carried crossbody, making them the perfect handbag for weekend errands!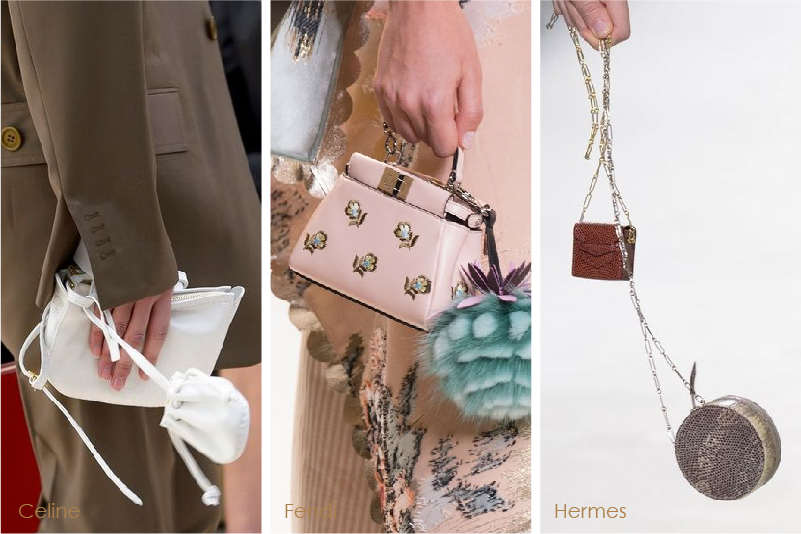 Shop The Trend : Burberry, Michael Kors, Louis Vuitton
Pop Prints
Gucci, Prada and  Valentino brought graphic prints, pop art and quirky slogans to the most feminine of ensembles this season!Make a statement withthe jazzy, decorative out-there handbag that still commands attention.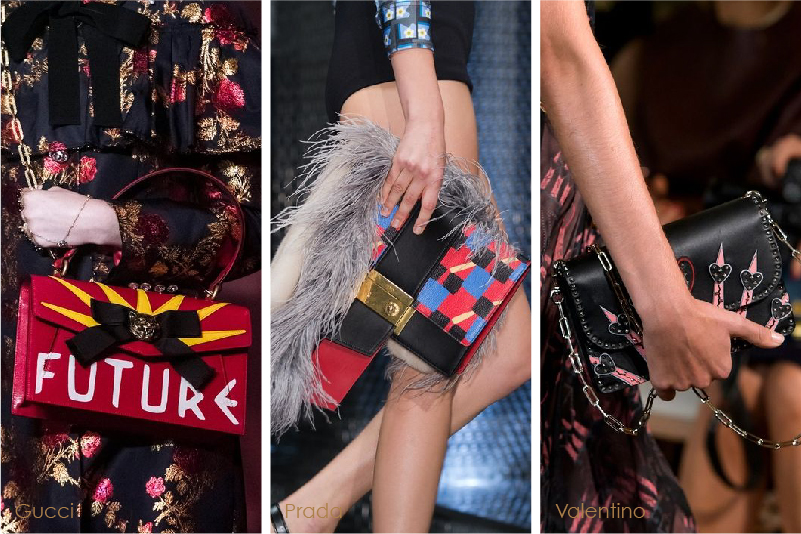 Shop The Trend : Salvatore Ferragamo, Yves Saint Laurent, Furla
Logos
Name-dropping is cool again. SS17 saw designers emblazon their logos across many of their bags. Wear your label-love loud with handbags that proclaim their provenance in chic branded logos.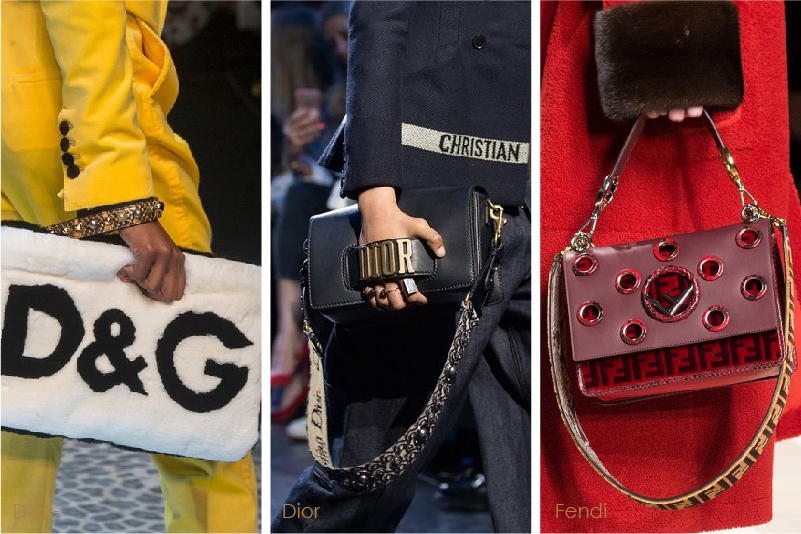 Shop The Trend : Louis Vuitton, Moschino, Christian Dior
​Metallic
Louis Vuitton and Ralph Lauren showed the metallic glimmer and shimmer on the catwalk. Whether it is gold, silver or rainbow, make sure it shines!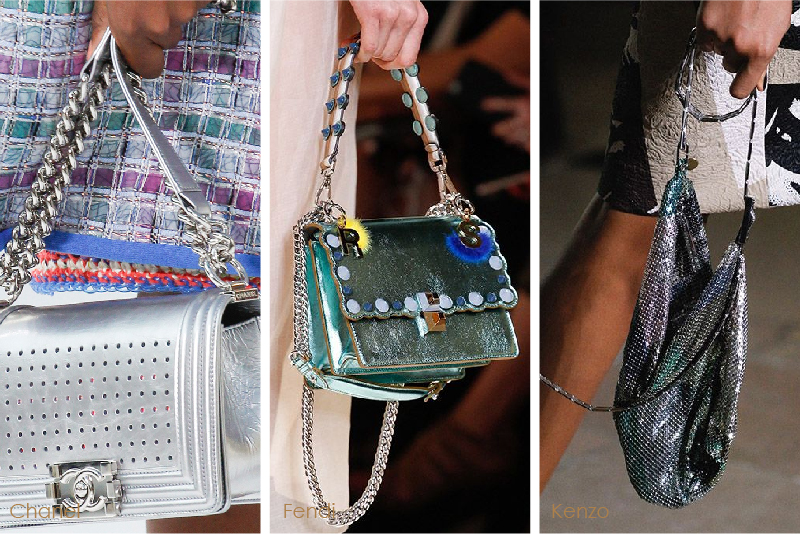 Shop The Trend : Gucci, Yves Saint Laurent, Jimmy Choo
Accessories
Because accessories sometimes need accessories, adding a little something extra to your handbag is a MUST. Whether is the popular pompom, a tassel, or a monogram charm, you're going to want to show your fun side with this season's hottest accessory.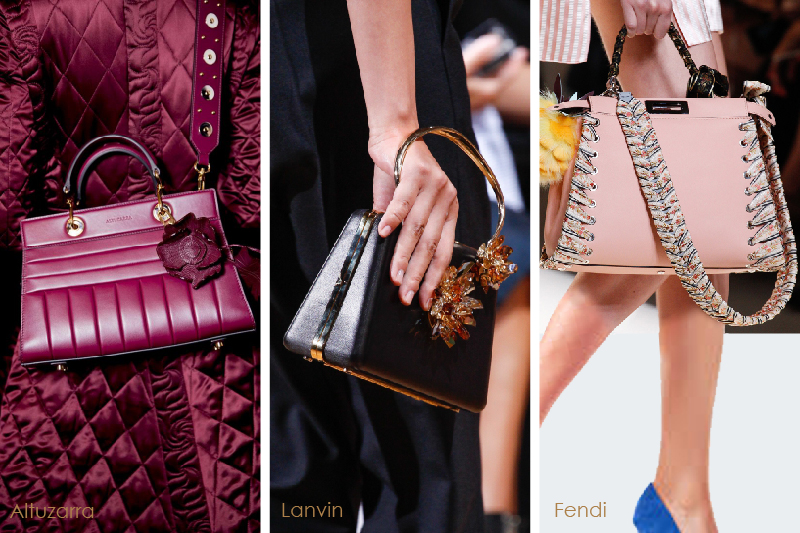 Shop The Trend : Christian Dior, Fendi
Fringe and Tassels
Tassels were the major purse detail of the SS16 season in Milan. Brands like Giorgio Armani and Roberto Cavalli chose to include lone giant tassels attached to a zipper, while Emilio Pucci used the detail by way of a textile, adorning bags with dozens of leather tassels.
Fur
No winter look is can be without fur. Fall is about to get a lot cozier with the fur bag trend that are all about the texture appeal.​