Buying ​your dream Louis Vuitton is a huge investment, and no-one wants to be duped to find it's actually a fake. So the question is how to spot a fake and authentic Louis Vuitton bag?
​There are many ways to distinguish authentic Louis Vuitton from a replica, here are a few:
The Logo Placement
Authentic Vuitton ​handbags always have the logos placed symmetrically. A Louis Vuitton product will never have the LV logo cut off, if the logo appears half on and half off the purse, it's obviously fake! The authentic LV monogram is usually symmetrical from side to side in all monogram styles, ​the LVs are in relation to the handles, sides, quatrefoils etc.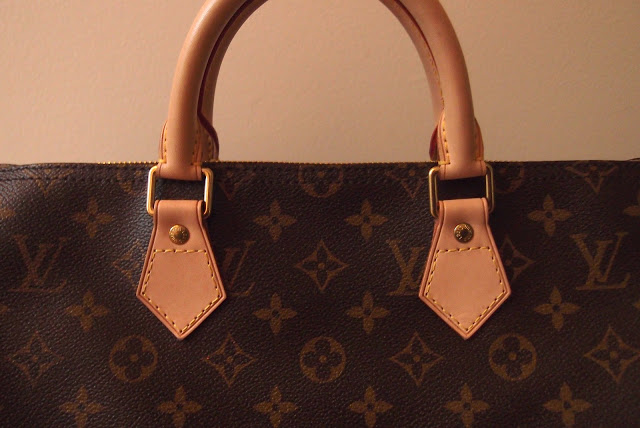 The Stitching
Stitching should be very even and straight. Louis Vuitton places the same number of stitches in the same locations on similar bags. So if you know a particular style of handbag has 5 regular stitches across the top of the leather tab, you can spot a fake if it has only 4 stitches.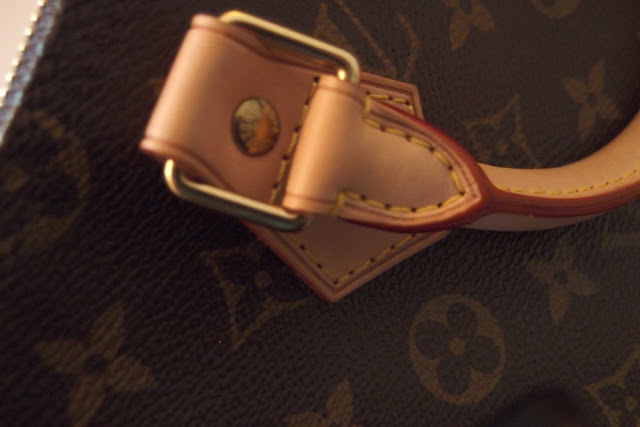 The Fonts
Louis Vuitton uses a very specific font. ​A​ lot of counterfeiters have begun to do a better job at knocking it off s​o be very careful. Notice the VERY round "O"s.  If the bag has oval "O's" it is fake! Real Louis Vuitton type font has very circular, almost perfectly round, O's.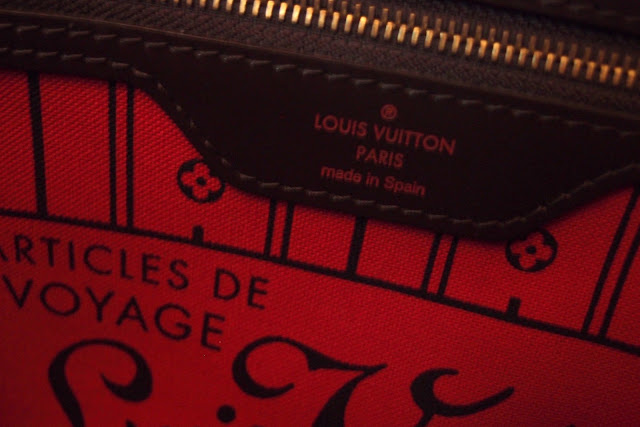 The Leather
Examine the leather. Louis Vuitton is well-known for their high quality luxury goods. Fake: The leather is rather hard, tough, and rough. Real: The leather is silky-smooth. Louis Vuitton uses oxidising natural cowhide leather that turns a dark golden honey colou​r over time.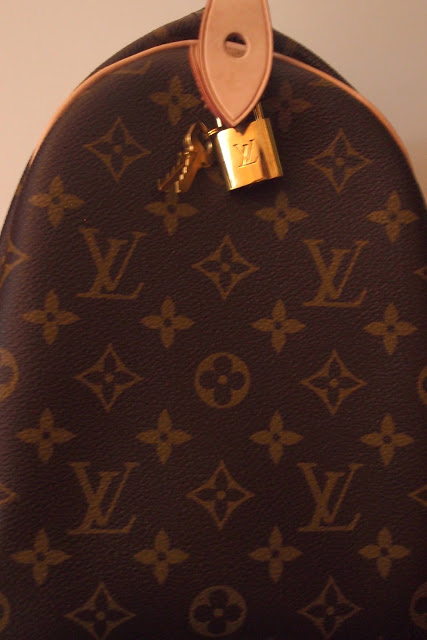 The Details
Louis Vuitton uses brass and gold metal hardware, not gold painted plastic. The zippers should also have the letters "LV" neatly imprinted and the zipper is extremely smooth.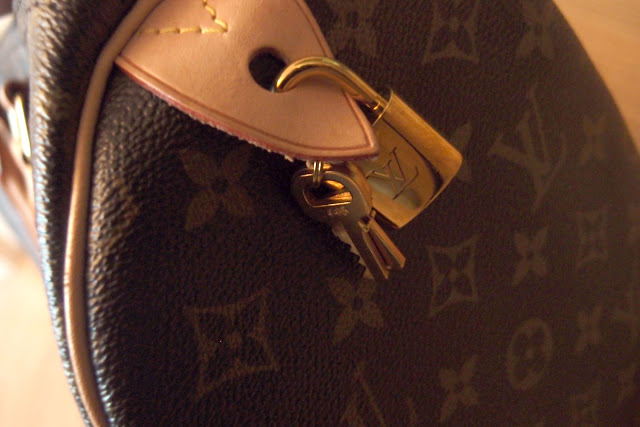 The Date Code
All authentic Louis Vuitton bags made since the early 1980s should have a date code, which is two letters followed by four numbers. If your bag has a variation of this formula or none at all, it is probably a fake. You can find the date code hidden inside the bag.
The Packaging
A real Louis Vuitton comes with a high-quality dust bag that perfectly fits the bag. The dust bag is made from beige cotton with neat, tight seams, they are not made out of cheap material and do not have rounded edges. It also has a tiny tag inside that says the dust bag is 100 percent cotton and made in India apotheke-zag.de.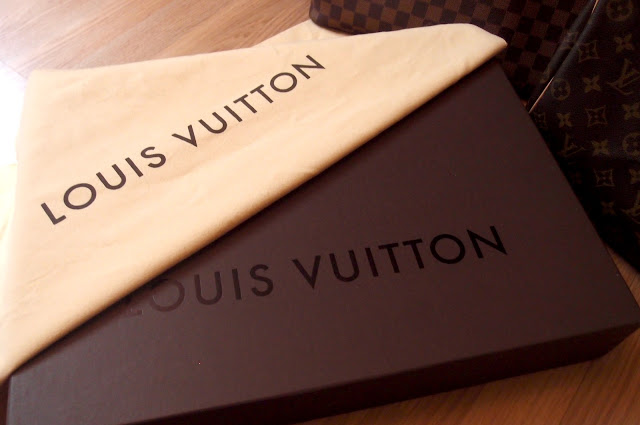 Authenticity Cards
Louis Vuitton does not include authenticity cards with their bags. If the seller is offering a Vuitton bag with an authenticity car​d​, the bag is fake.
SHOP 100% Authentic Louis Vuitton
Photo Courtesy http://www.cynthiarenard.com/, http://www.styledadventures.com