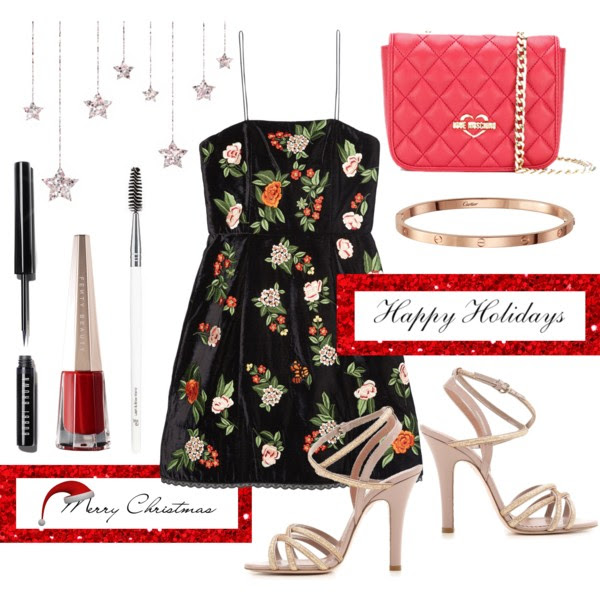 'Tis the season to get out your dancing shoes, party handbags and prettiest dresses. If there is one time in the year you want to look your very best it's Christmas! It's the perfect time to treat yourself,  get your hair & nails done, and also when you can experiment with some new accessories!
The key to a perfect party outfit is having that one statement piece that's more interesting than the rest. In this case, we have two pieces that are a match made in fashion heaven! We paired this chic embroidered mini dress with a red Moschino shoulder bag which is equal parts sexy and festive for any party this season along with these gorgeous Valentino Powder Pink Sandals. Finish the look with a bold red lip!
No matter what your plans are for Christmas week, we highly recommend adding a pop of red to your look! Don't shy away from experimenting with accessories and colours comprar levitra genérico!
Shop The Look: Moschino Shoulder Bag, Valentino Sandals