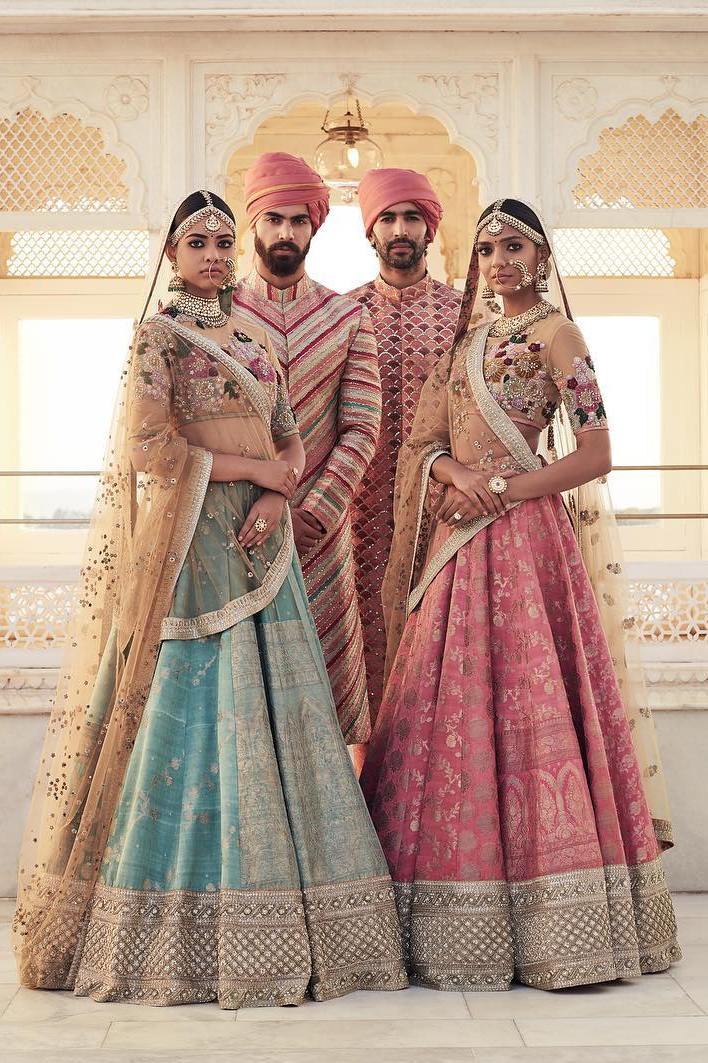 Wedding season is all about glitz and glamour and we end up buying the most expensive of outfits and wear them only for a few hours, they keep languishing at the back of our closet.
Today's brides are being practical and are willing to part with their Sabyasachi saris and Manish Malhotra lehengas to recoup some of the cash! On the other hand, more and more brides are considering buying pre-owned designer outfits for their own weddings that have been worn briefly at a fraction of the price!
In our mothers' generation, everyone wanted to keep their dress for sentimental reasons and with hope that one day their daughter would wear the same outfit for their wedding. These days, girls want someone else to enjoy it — much sooner than a possible future daughter would. Trends change quick and the outfits lose their charm overtime and are never worn again. What's more, brides who plan to resell their dress can therefore stretch their budget farther since they would get a big chunk of that investment back!
So once the functions are over, the pictures have been taken and the dance floor is cleared, wouldn't it be nice to recoup some of that cash? Of course it would. Luxepolis.com helps you list your designer wedding wear to make space for new things in your closet!
Here are a few tips of for listing your pre-owned precious outfits:
Sell it within six months
Store your designer wear in temperature and humidity controlled environments, protected by moths and other fabric pests.
Be mindful of sequins or embellishments that can catch on the delicate fabrics of other garments sildenafil generique
Check the label, and follow care instructions.
Get them dry cleaned by a company that specialises in delicate fabrics.
Keep proof of purchase – The value of you vintage and designer items will be higher if you provide original tags.
Picture Courtesy: Sabyasachi Official