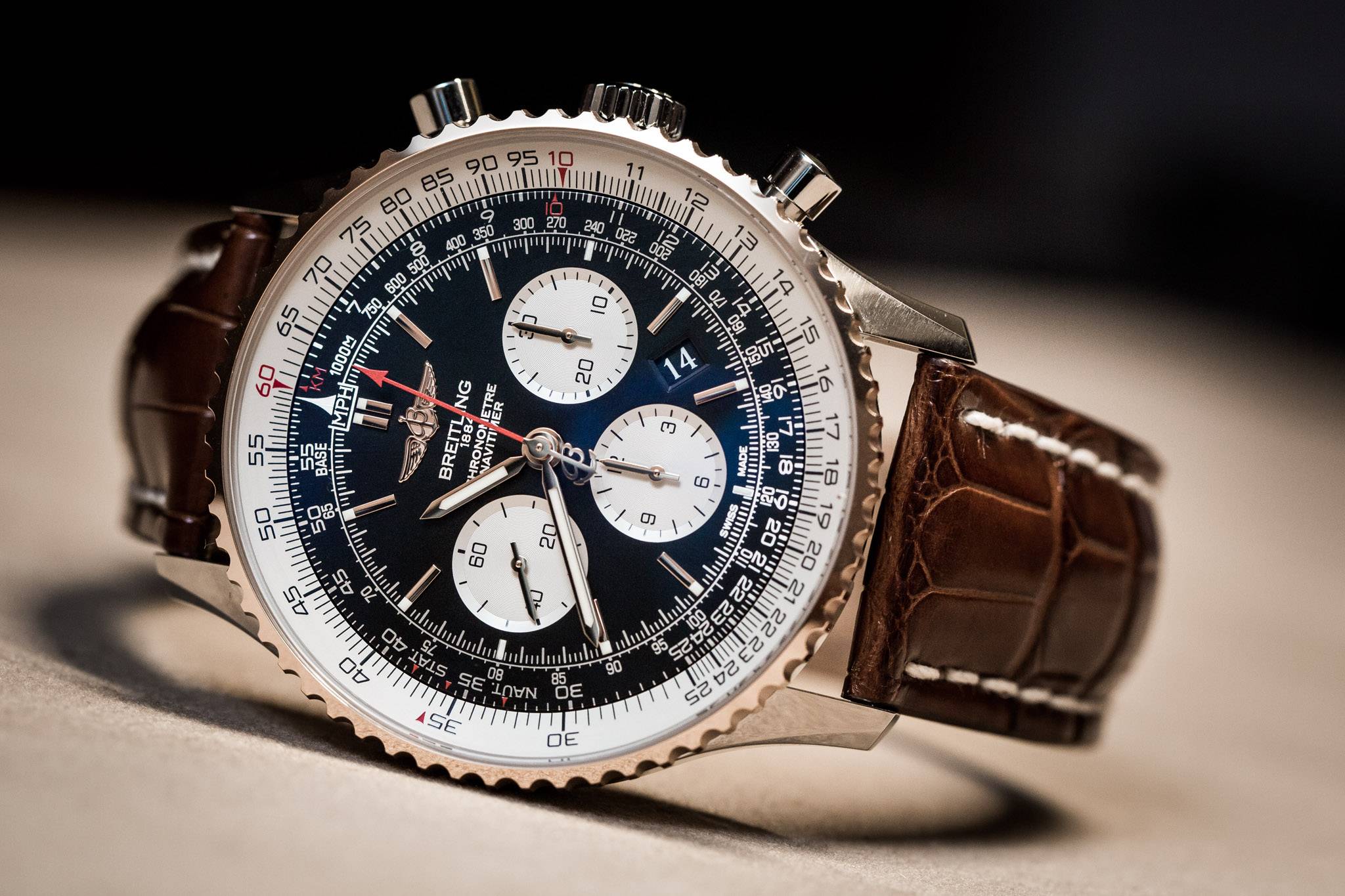 The Navitimer is one of Breitling's most famous chronograph watches. The brand's first wrist chronograph was introduced in 1915, close to four decades earlier than the Navitimer.
Introduced in 1952, the Navitimer is a chronograph considered among the most definitive pilot's watches of all time and was selected as the official watch of the APOA in 1954. The circular slide rule feature allows pilots to make all types of calculations pertaining to airborne navigation including speed, distance, fuel consumption, rate of climb and descent, and conversion of metric distance.
There have been 10 models including vintage models (Navitimer Heritage, Navitimer Cosmonaute, Navitimer 1884), mechanically advanced pieces like the Navitimer 01 with Breitling's in-house chronograph movement, the Navitimer GMT, Navitimer 1461 with annual calendar, Navitimer QP with perpetual calendar, Navitimer World with second time zone, Navitimer Aurora Blue (above) and Navitimer AOPA.
The Breitling Navitimer is popular among the celebrities and have been spotted on the comedian Dave Chapelle, TV host Simon Cowell, musician Miles Davis, actors Tommy Lee Jones and John Lovitz, David Bekham. John Travolta could perhaps be the biggest and best spokesmen for Breitling watches since he himself is an avid pilot.