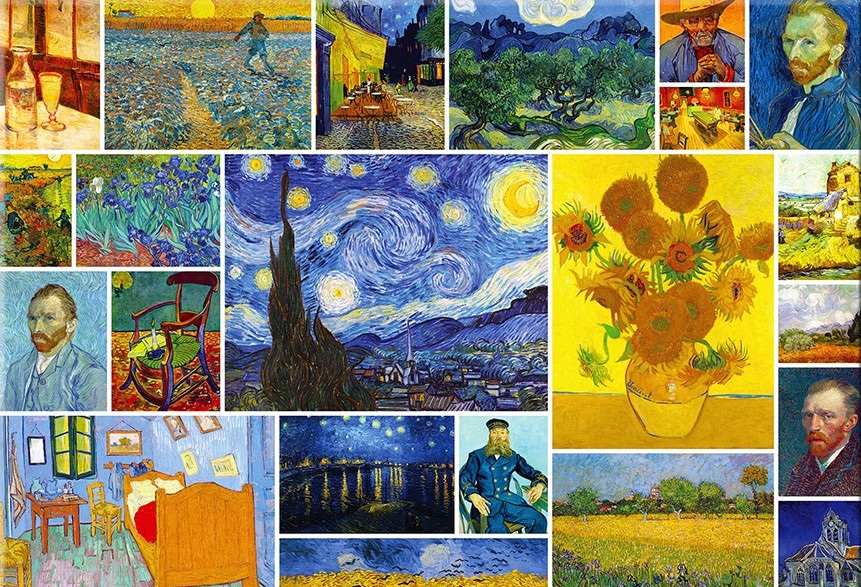 Vincent Van Gogh (30 March 1853 – 29 July 1890) was a Dutch Post-Impressionist artist. His paintings and drawings include some of the world's best known, most popular and most expensive pieces.
Although he sold only one painting during his lifetime, Van Gogh is now one of the most popular artists of all time. His canvases with densely laden, visible brushstrokes rendered in a bright, opulent palette emphasising Van Gogh's personal expression brought to life in paint.
Each painting provides a direct sense of how the artist viewed each scene, interpreted through his eyes, mind, and heart. This radically idiosyncratic, emotionally evocative style has continued to affect artists and movements throughout the twentieth century and up to the present day, guaranteeing Van Gogh's importance far into the future!
The Van Gogh Museum houses the world's largest collection of artworks by Vincent van Gogh. The collection includes world famous paintings like Sunflowers, Almond Blossom, and The Potato Eaters.
Inspired by the iconic ​paintings of Vincent ​Van Gogh, the  Van Gogh Swiss Watches Collection pays homage to great artist!​