A classic is a design or style created hundreds of years ago and can still look modern! This is certainly the case for any Louis Vuitton vintage bag. Their classic lines and incredible durability make them the most sought after vintage pieces around the world!
Here are some of the most popular designs that are still valued by vintage hunters everywhere. No matter what your needs, Louis Vuitton has a bag for you!
The Keepall
The Keepall was primarily designed for travel. It features an ID tag and comes in 3 sizes. The Keepall is a classicfrom the  Louis Vuitton travel bag collection, The Keepall 55 is the perfect bag for a weekend getaway or an extended stay as its spacious, versatile, and durable.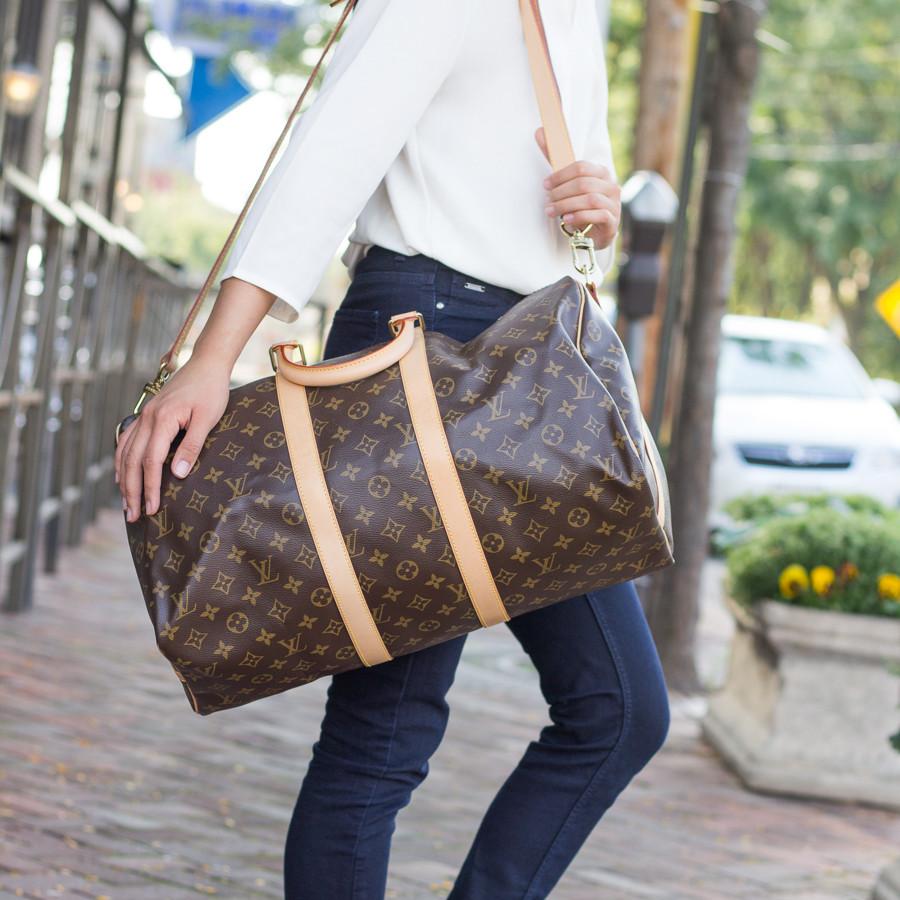 Shop here
2. The Speedy
The Speedy was created as a miniature of the Keepall. ​Among all the Louis Vuitton's lineup of classics and famous bags, the Speedy is the most famous of all, with a shape adapted from the brand's long-running Keepall bags for everyday use.